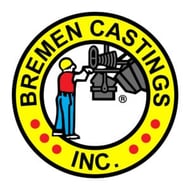 At Bremen Castings, Inc. (BCI), our profits are heavily influenced by how many molds we make on a shift or did we manufacture to a standardized rate at which BCI set pricing. BCI does a horrible job educating our team members on how important it is to meet rate and what is the cost to us by not meeting that rate. This will change in 2018. Part of #redefine2018 is education for everyone both internally and externally.
Let's say a mold sells for $50 dollars and the rate is 100 molds per hour in a ten-hour shift. In a perfect world, BCI should achieve 1000 molds in that ten-hour shift for sales of $50,000 dollars. Again, manufacturing is not perfect; so now, let's say we only ran at 80% efficiency because of breakdowns, bathroom breaks, distractions by others or any other interruption that can cause BCI not to meet rate. At the end of the day, production molded 800 molds for sales of $40,000 dollars. That is 200 molds below standard and a loss of $10,000 dollars in sales that we can never get back. I know this is basic but not everyone seems to realize that "Every Mold Counts".
Not hitting our standard or sales expectation for the day is not acceptable for any reason. Not meeting a standard does affect everyone and everything within the company from capital improvements, raises/bonuses, team programs to winning or losing work. In the near future, Bremen Castings will put together a team to educate and make sure everyone understands that "Every Mold Counts" every minute, hour and day. Knowing that it takes team work to achieve this and that it is just not on the molders shoulders by any means. There is support from maintenance, supervision, and IT that needs to happen along with others working the line like iron pourers, bull pushers and other team members in the process to make sure the iron is delivered to the mold at a standard rate.
At the end of the day, everyone in the company should know every hour if we met our standard and what do WE need to do to continue or improve to meet the standard established. #statusquosucks #redefine2018[wdi_feed id="1"]