Kenny Keller is Bremen Castings' Performer of the Year!

August 29, 2011
---
Kenny Keller is Bremen Castings' 2011 Performer of the Year!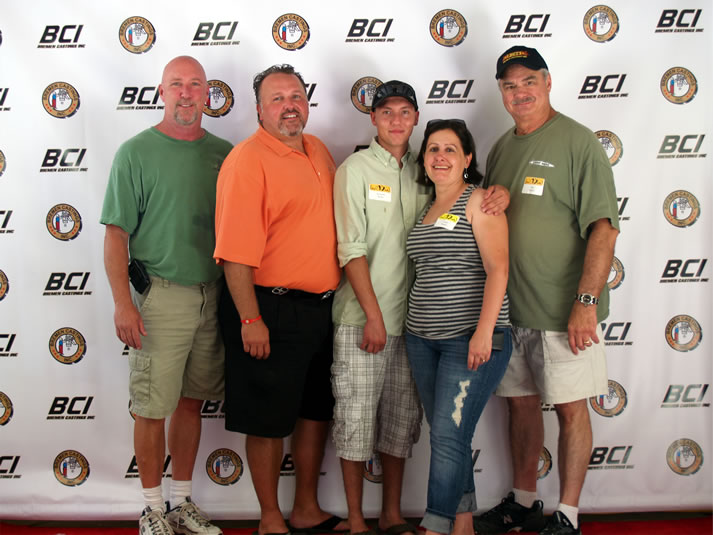 In photo above (left to right) Brad Harris, Director of Quality; JB Brown, President; Kenny Keller, BCI's 2011 Performer of the Year; Carol Senour, Director of HR; and Dan Hirsch, Director of Operations.

At Bremen Castings' Employee Picnic held on August 27th, Kenny Keller was announced as BCI's 2011 "Performer of the Year". Kenny first began his career at BCI in 2007 as a ladle liner. After a very brief departure from Bremen Castings, Kenny returned in June 2008 to work in the machine shop. Finding that he truly loved what he was doing, he became completely committed to succeeding in this trade and quickly became a sponge, absorbing all he could about CNC machines and everything that anyone would teach him.
To further his education and on his own time, Kenny enrolled in Ivy Tech's manufacturing skills training program which required completion of the classroom training and passing an online assessment of his skills.
Soon after, Kenny became set-up man and volunteered to go on 2nd shift where he has helped strengthen that shift and passing on his skill knowledge to others.
Bremen Castings is pleased to see such a talented young man with a great attitude and willingness to work with others succeed through hard work and determination.
Kenny was presented with several gifts, a NRA Lifetime membership, and his name will be placed on the Performer of the Year plaque located in BCI's foyer for all to see.

Hats off to Kenny and congratulations for a job well done!